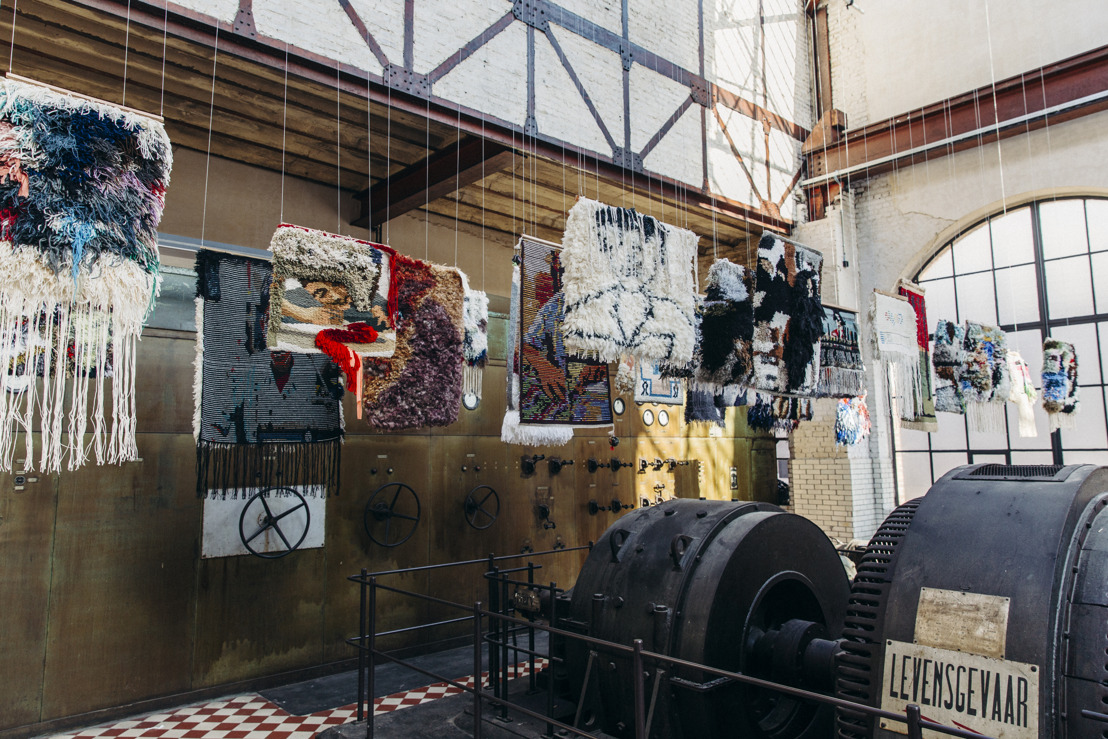 4th Istanbul Design Biennial—A School of Schools on show at C-mine in Genk (BE)
Thursday 27 June 2019 — 100 years after Bauhaus, the design sector as well as the rest of the world have changed immensely, while design education did not. Yet, education has always left space for exceptions, it has been an environment where experiments and new ideas could be researched and tested. The exhibition travels to Belgium, initiated by IKSV and Z33 (House for contemporary art, Hasselt) in collaboration with C-mine where the exhibition will be displayed.
How do we know that what we learn at school is suitable? Is it still relevant in a world of technological accelerationism and constant crisis? Who decides what is taught in school? Should we trust them? Is school even the most relevant learning platform anymore? How do our designed technologies, objects and buildings teach us how to think and behave? Do these designs still advance our best interests in this brave new world? Can we redesign learning itself? Can we redesign design?
With the Bauhaus celebrating its centenary this year, these are some of the questions raised in A School of Schools, an exhibition that explores how design is learning and learning is design. On show at C-mine in Genk from 28 June to 29 September, the exhibition comprises a selection of more than 100 projects from the 4th Istanbul Design Biennial. The exhibition is an initiative of lstanbul Foundation for Culture and Arts and Z33 - House for contemporary art, Hasselt, in collaboration with C-mine Genk.
"The Bauhaus' impulse for universal solutions is counterproductive to the challenges we face today. The same-old solutions are no longer working," says Jan Boelen (artistic director of Z33, Hasselt), who curated the biennial with associate curators Nadine Botha and Vera Sacchetti. The biennial was curated from the over 750 proposals received from around the world through the biennial's open call. Many of the projects are distinctly related to Turkey and the current context of Istanbul, however the socioeconomic challenges and questions that the projects raise are indicative of a global milieu. Says Boelen: "It would seem that design itself is changing, no longer simply about consumable products. The projects on display show snapshots in ongoing research into how we can renegotiate knowledge and power."
C-mine is a site that has been converted from its original use for mineral extraction in the 20th century, into a location for the incubation of creative industries in the 21st century. The installation, by Asli Cicek using the exhibition system by Lukas Wegwerth, is interspersed throughout the C-mine building. "The industrial machinery contrasts the self-reflexive design projects, indicative of how the economy has shifted from manpower to intellectual capital," says Boelen.
"We are excited about a biennial from Turkey being featured in Europe for the first time with two iterations, and hope the exhibition will enhance the cultural dialogue between different communities," says biennial director Deniz Ova of lstanbul Foundation for Culture and Arts. "We would also like to thank the Turkish Embassy in Brussels and Turkish Airlines for their support, and VitrA for sponsoring the biennial since its first edition."
"This exhibition fits perfectly with C-mine and the city of Genk. This year our Product Design Department is celebrating its 50th anniversary," says Aniek Nagels of the city of Genk. "An exhibition such as A School of Schools encourages reflection and underlines the ambitions of C-mine and Genk. At the same time we provide interactions with the citizens of Genk: a young, cosmopolitan city. We hope to reach them with this project. "
The exhibition comes to Genk after having shown at Luma in Arles from May 2 to 26.
Details about the public programme of activities and workshops can be found on www.aschoolofschools.be.
Practical information
The exhibition 'A School of Schools' runs from 28.06.2019 to 29.09.2019 in C-mine Genk.
The exhibition is a production of IKSV and Z33 (House for contemporary art, Hasselt) in collaboration with
C-mine Genk.
Curators: Jan Boelen (artistic director Z33), Vera Sacchetti, Nadine Botha
Scenography and exhibition furniture: Architect Aslı Çiçek and product designer Lukas Wegwerth
Participating artists and designers
Amandine David, Camilo Oliveira, Ersin Altın, Burçak Özlüdil, Augustus Wendell, Amy K Hoover, Kerim Bayer, Nur Horsanalı, Ottonie von Roeder, Studio Makkink & Bey.
Åbäke & Maki Suzuki, Ana Peñalba, CMP Office, Ebru Kurbak, Farzin Lotfi-Jam en Mark Wasiuta.
Atelier Luma Algae Lab, Demystification Committee, Design Displacement Group, Disarming Design from Palestine, Fahmy Shahin, Human Rights Foundation, Janna Ullrich, João Roxo, Lukas Engelhardt, Mary Ponomareva, Meeus van Dis, N55, Navine G. Khan-Dossos, New South (Maya Nemeta, Meriem Chabani), Sissel Marie Tonn, SO Mimarlık, SulSolSal, Theo Deutinger.
Aslı Çiçek, Bogomir Doringer, Bora Hong, Can Altay, Cansu Cürgen & Avşar Gürpınar, ECAL X MACGUFFIN MAGAZINE, Jamie Allen, Juliette Pépin, Legrand Jäger, Lukas Wegwerth, Noortje van Eekelen, Selim Süme.
EAT ART-collectief, Bakudapan, Carlos Monleón, Chick Strand, Gamze Gündüz, Güher Tan, Tangör Tan, Gökhan Mura, Jenna Sutela, Lifepatch, Pedro Neves Marques, Peter Zin.
Press information
For more press information and interview requests, please contact:
Veerle Ausloos | Press and communication Z33 | veerle.ausloos@z33.be | +32 499 67 76 11
Hanna Simons | Press C-Mine Genk | hanna.simons@genk.be | +32 476 69 90 39
Veerle Ausloos Press and Communication, Z33 - House for contemporary art