Charging Myths volgt het spoor van lithium
On-Trade-Off neemt de race naar groene energie onder de loep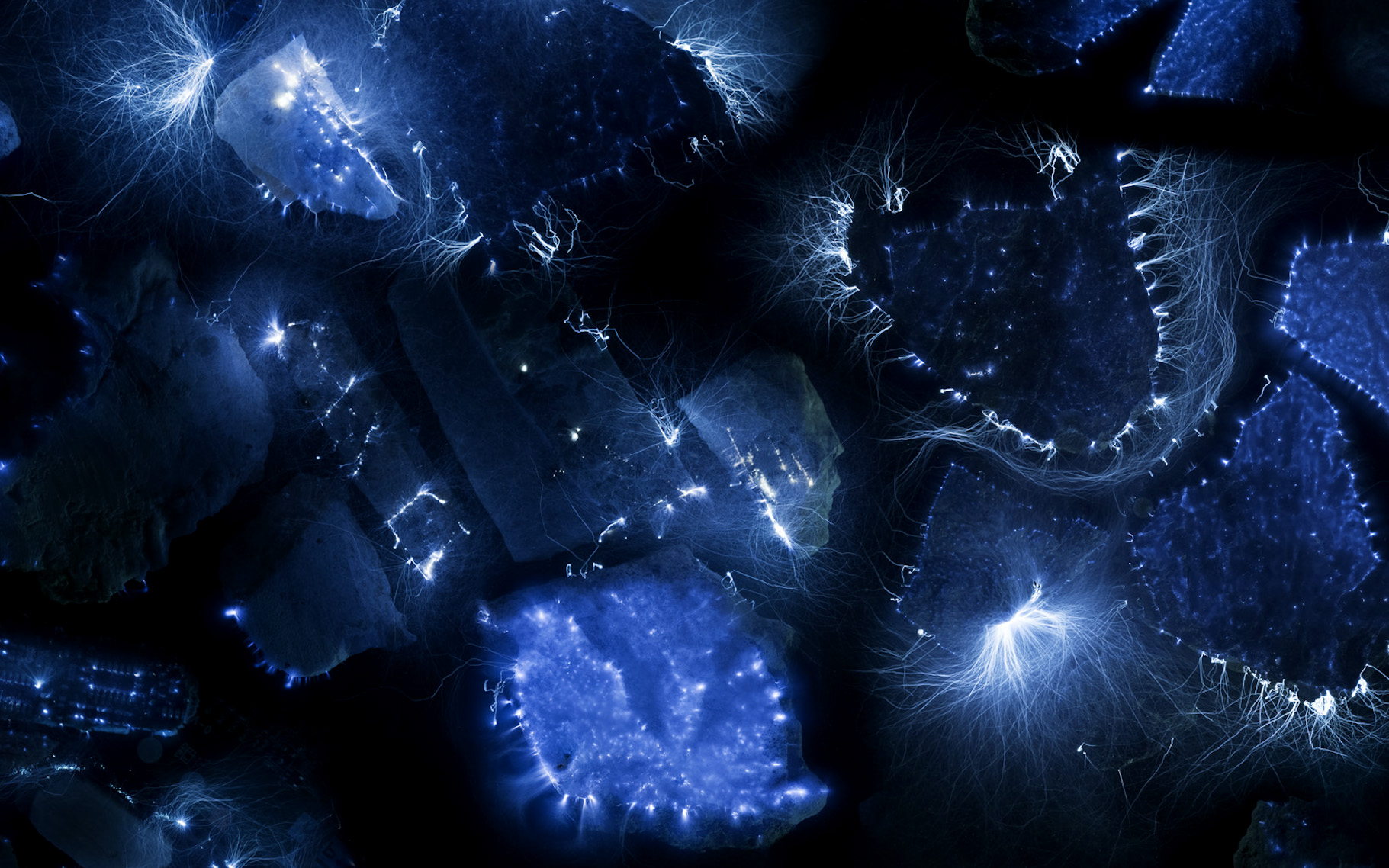 Hoe is technologische innovatie afhankelijk van grondstoffen? Die vraag staat centraal in de tentoonstelling Charging Myths van On-Trade-Off. Het kunstenaarscollectief volgt het spoor van lithium en vertrekt vanuit Manono (Democratische Republiek Congo). Het landschap van dit voormalige mijnstadje maakt het koloniale verleden tastbaar. Nu maakt het zich klaar voor een sleutelrol in de race naar groene energie na de ontdekking van de grootste voorraad ter wereld van lithiumerts.
Met lithium als het nieuwe goud, verkent de tentoonstelling zowel de geschiedenis, de toekomst als de mythes rond elektriciteit, energie en de ontginning van grondstoffen. Heel wat metalen (lithium, kobalt,…) houden onze moderne levensstijl, met de allernieuwste smartphones, zonnepanelen of elektrische wagens draaiende. Tegelijkertijd gebeurt de ontginning ervan in oneerlijke arbeidsomstandigheden, met weinig aandacht voor ethiek, gezondheid of milieu. Het is vaak een aanleiding voor geweld, corruptie en etnische conflicten waardoor de ongelijkheid toeneemt. Hier verschijnt de paradoxale trade-off. Terwijl wij overspoeld worden met 'goedkope' en 'duurzame' technologie kampt de lokale gemeenschap met een chronisch gebrek aan basisbehoeften zoals energie en elektriciteit.
On-Trade-Off brengt de productieketen in kaart en ontrafelt de sociale, politieke en ecologische aspecten van de globale economie. De tentoonstelling presenteert nieuwe werken die ontwikkeld werden tijdens residenties en onderzoek op diverse locaties, met Manono als gemeenschappelijk vertrekpunt. Als tijdelijk collectief biedt On-Trade-Off een artistiek tegengewicht aan de logica van ontginning, door te focussen op transnationale uitwisseling, kennisdeling en fair practice.
On-Trade-Off is een kunstenaarsproject, geïnitieerd door Picha (Lubumbashi) & Enough Room for Space (Brussel).
Kunstenaars: Alexis Destoop, Marjolijn Dijkman, Pélagie Gbaguidi, Femke Herregraven, Dorine Mokha (†2021) & Elia Rediger, Jean Katambayi Mukendi, Musasa, Alain Nsenga, Georges Senga, Tétshim & Frank Mukunday, Pamela Tulizo, Maarten Vanden Eynde
Curatoren: de kunstenaars & Ils Huygens
De tentoonstelling is een coproductie van Z33 (Hasselt) & Framer Framed (Amsterdam)
Meer info op de website van On-Trade-Off.
Persdossier_BC_NL def.docx
DOCX - 121 Kb
Downloaden