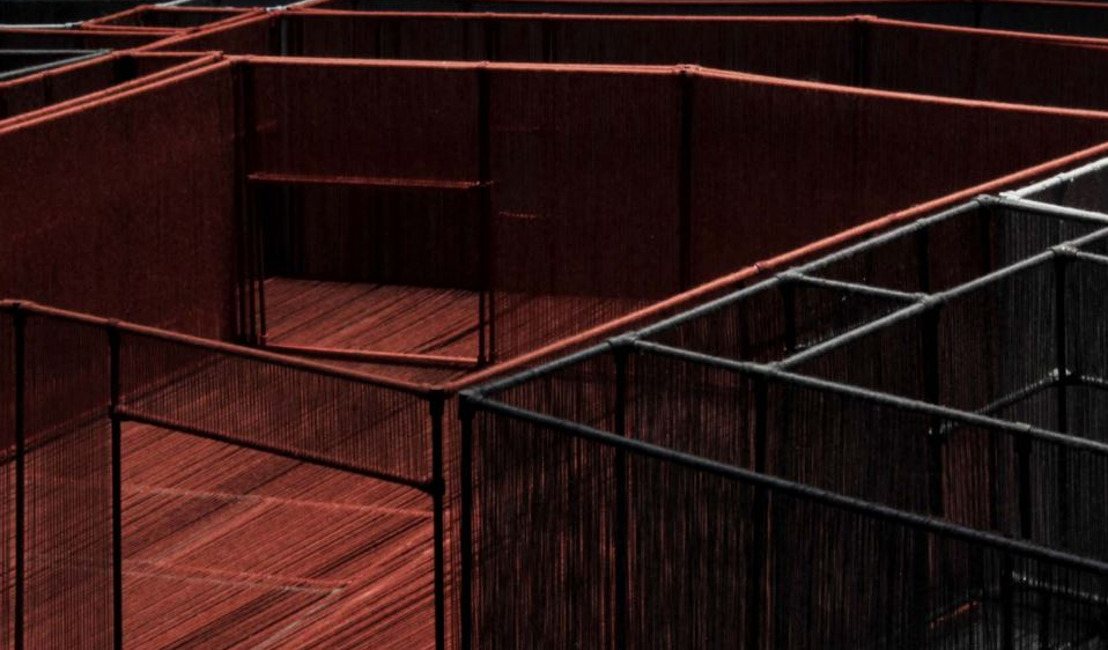 Z33 is looking forward to a new building and a new programme
Tuesday 24 December 2019 — On Saturday 14 March, the new Z33 is opening its doors. The inauguration of a new exhibition building presents us with a unique opportunity. Note down Thursday 30 January in your calendar for an architecture preview with architect Francesca Torzo. On Wednesday 11 March, we are presenting the new (exhibition) programme.
Wing 19, the new Z33 | Press preview Thu 30.01 at 11am
The Italian architect Francesca Torzo designed the new exhibition building. With an introverted design, she has opted for a building that operates like a city within the city. It will be a place that immerses you in a different rhythm, stripped of all other references. Like a puzzle piece, the building fits between the Jenever Museum and the historic beguinage site. The sober but extraordinary exterior in rhombic brick matches the brick architecture of both the existing exhibition building Wing 58 and the adjoining beguinage. On Thursday 30 January, we are organizing a press tour attended by architect Francesca Torzo, artistic director Adinda Van Geystelen and business manager Jan Bloemen. The programme details will be announced in January.
Opening Z33 | Press preview Wed 11.03 at 11am
On 14 March, Z33 will open to the general public. With a new building and three exhibitions: The Time of Work, The Work of Time and Currents #7: Birds of a Feather. And a packed weekend programme.
The inauguration of a new building presents a unique opportunity. It is the first and final time that one can discover the building purely as an architectural object. The exhibitions The Time of Work / The Work of Time will focus on the exploration of the new building.
In The Time of Work, a group of artists will guide the visitor's gaze around the building. The artistic interventions will enhance, challenge and question the architecture and what it has to offer. With works by Lotte Van den Audenaeren, Jozef Wouters, Noé Soulier, Les Gens d'Uterpan, Lodie Kardouss, Radouan Mriziga, Francesca Torzo, Christoph De Boeck.
The Work of Time explores the mental values of the arts centre, of Z33. How can we grasp, halt, bend, and explore time? The artists and projects will focus on different dimensions of time: mythic, spiritual and non-human time. With works by Alexis Destoop, Andy Weir, Commonplace Studio, Jesse Howard & Tim Knapen, Danilo Correale, Ecole Mondiale, Helga Schmid, Judith Seng, Nelly Ben Hayoun-Stépanian, Maarten Vanden Eynde, Teis De Greve en Thomson & Craighead.
Currents #7: Birds of a Feather brings together works by seven recent fine arts graduates: Israel Aten, Myrthe Baptist, Justine Court, Jonathan De Maeyer, Jonas Dehnen, Leroy Meyer and Naama Roth. The artists test a physical, digital or mental archive of images, forms, symbols and stories against mass culture.
Practical information
The Work of Time. Van 14.03.20-10.05.20. Curator: Ils Huygens
The Time of Work. Van 14.03.20-10.05.20. Curator: Pieter 'T Jonck
Currents #7: Birds of a Feather. Van 14.03.20-26.04.20. Curators: Louis-Philippe Van Eeckhoutte and Melanie Deboutte
Currents is an annual group exhibition that features work by recent fine arts graduates from academies in Flanders, Brussels, North Rhine-Westphalia and South Netherlands, in cooperation with Marres Maastricht.
Veerle Ausloos Press and Communication, Z33