Z33 presents the first two-person exhibition of Kamrooz Aram & Iman Issa
Lives of Forms explores the political significance of aesthetic forms
15 April 2021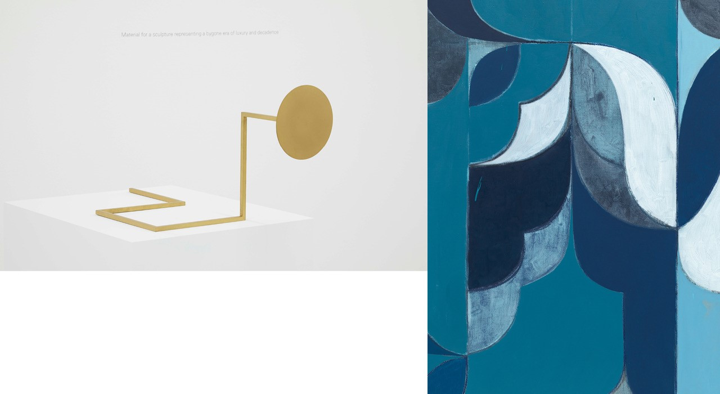 Z33 presents the first two-person exhibition of internationally acclaimed artists Kamrooz Aram (IR, 1978) and Iman Issa (EG, 1979). Titled Lives of Forms, this exhibition focuses on the artists' explorations of the political significance of aesthetic forms. By showing that aesthetic forms always have political meaning, the work of Aram and Issa challenges current beliefs about what political art looks like.
In recent years there has been a public debate in Europe about which histories are represented in museums and public monuments. Which histories are remembered and which are forgotten? How does this affect the way we see ourselves and other cultures? By asking such questions, we begin to think differently about museums and monuments.
Aram and Issa explore how we look at artworks, artifacts, and monuments. Their work examines how our beliefs about the origin, function, or subject matter of an artwork inform our understanding of its meaning.
In Z33 Iman Issa reimagines existing artworks and monuments. In two series of sculptural displays, she introduces new forms to evoke the same ideas, public figures, and historical events as those portrayed in the original works she references. Stripped of recognizable details, her versions look nothing like the originals. In this way, she directs the viewer's attention away from questions of provenance and towards the changing relationship between form and subject matter. Whereas the form of an artwork or monument normally remains unchanged over time, the meaning of what it represents changes as a result of social developments. Issa's works seek new forms for these changing meanings. How can they convey the meaning of a word, person or historical moment?
Kamrooz Aram's unique approach to painting extends beyond the canvas and onto the gallery walls, integrating exhibition design with the artworks on display. In his work, he places ornament at the center of modern painting, thus challenging eurocentric versions of art history in which ornamental art is often seen as a lesser art form. Aram's compositions reveal surprising parallels between ornamental art and geometric abstract painting. They create subtle interdependences between paintings, objects and the mechanism of display, inviting the viewer to consider how the way we look at forms and artifacts in museums is shaped by the display strategies we encounter.
The two artists were invited to exhibit together because their artistic practices reinforce each other. The artists share an interest in the political meanings of aesthetic forms, but their individual methods and artistic choices are completely different. When you see their works side by side, you become more aware of those differences, while the resonances between the artworks bring a whole new perspective to their practices.
Lives of Forms is on view 01.05 to 01.08.21 in Z33.
Curator: Tim Roerig & Silvia Franceschini
Special thanks to:
Green Art Gallery, Dubai
Rodeo, London / Piraeus
carlier | gebauer, Berlin
01.05 to 01.08.21