Z33 presents the selection of designers and architects for the new edition of FORMAT
re-FORMAT | 20.02.21 - 04.04.21
21 October 2020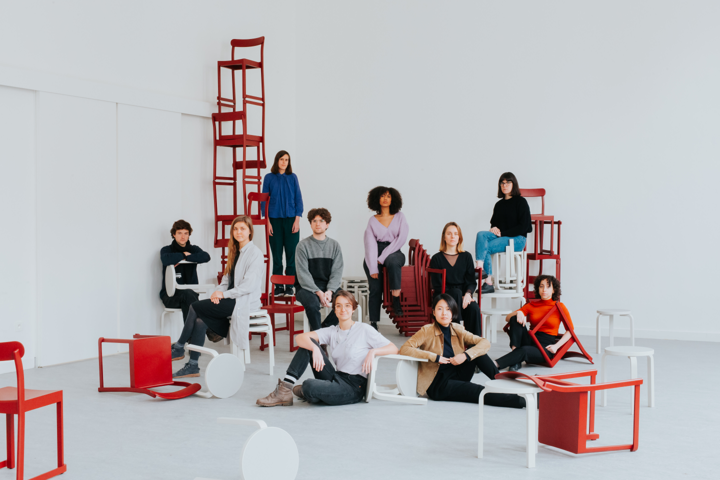 How can design and architecture encourage critical thinking? This question is at the heart of the new edition of FORMAT. During the lockdown period, the 8 laureates discussed the challenges for their practice and how to present them. In anticipation of the exhibition that opens on 6 February 2021, laureate Josh Plough already gives a glimpse of the underlying working methods and starting points. You can read about them below.
FORMAT 2020 becomes re-FORMAT
One of the questions for the next decade is how critical thinking and its practice can amount to more than the clickbait it sometimes ends up as. And to approach this as a challenge goes some way in avoiding the ever-looming label of content provider. We don't need to fill up the infinite scroll of glossy design blogs. We can break through, with vigour!
This means admitting that there are limits to our actions, to our projects, to our time. We can only go so far alone. Collaboration, as well as integration, can make relevant the hours and hours of atomised research.
Last year's edition of FORMAT had an almost activist approach, however what this year's laureates share is the urge to effectively convey their research. re-FORMAT is less about the shared themes, and more about the means: the means of communication, display, accessibility and narration. During the lockdown the laureates debated and wrote about the challenges facing design, its goals, and its representation. That's why we have now the prefix: re-.
How do we make sense of it, how do we re-FORMAT?
Our graphic designer Jore Dierckx responded to this by building a website called Deepmind that hosts and visualises these tangents of thought. It's a platform that grows as the laureates explore, query and contextualise their research.
When dissemination is the order of the day, then it's the fire and ash that ushered us out of one decade while promising to smother the next, that best symbolises our need to be more vigilant with our language, more cooperative, more transparent. Such a statement can seem flippant when people, animals and entire ecosystems are dying. We should be screaming not carefully picking through our dictionaries, shouldn't we?
But languages (both spoken and visual), shared and inherited experiences, and even our fears are things that can bind us together. This year's eight laureates through craft, architecture, fashion, re-search, and our physiological capacities will continue the collaborative approach inherent to FORMAT, Z33 and hopefully 2021.
"There's a delight in being part of something, in seeing ourselves as the beginning, middle and end of a struggle. But a healthy dose of pragmatism is needed to temper this earnestness. What the next ten years will bring is anyone's guess, but what happens in the coming months will inevitably be part of that chaos."
– Josh Plough
Laureates
Heleen Sintobin, Irene Stracuzzi, Oksana Savchuk, Pauline Agustoni & Satomi Minoshima, Rachel Hansoul and Studiocalh (Lauriane Heim and Colette Aliman)
Grapic Design: Jore Dierckx
Design Critic: Josh Plough
ABOUT FORMAT
FORMAT is the coaching trajectory organized by Z33 for new and promising artists working in design and architecture. Every year, several designers are given the opportunity to enhance their artistic practice and to share knowledge and networks with one another. After a year of intensive coaching, all the designs are brought together in a group exhibition. Time and space are essential components of this learning process, enabling the participants to explore boundaries and unconventional approaches. Z33 is a refuge where free experimentation, learning and failing come together.
Curator: Heleen Van Loon
Jury Report (PDF)
PDF - 606 Kb
Download
Veerle Ausloos
Press and Communication, Z33 - House for Contemporary Art, Design & Architecture